BM #116 Day 23 -
This final week of our Mega Marathon, I will showcase dishes with a different theme each day. Today it is about Satyanarayana Pooja Thali.
Every year on the auspicious day of Vaikunta Ekadasi (which falls typically during Dec-Jan), we perform Sri Satyanarayana Pooja at home with friends and family. It is typically a gathering of about 50-60 of our near and dear.
We fast the whole day and perform the pooja in the evening and host a dinner with home cooked food. Since I cook for 50-60 guests, the measurements for this curry are for a large gathering. Please scale it down as per need.
The whole cooking takes me approximately 4 hours with the help of my husband and 2-3 Instant pots. Then the whole pooja setup, dinner arrangements takes up the rest of the afternoon. Some of our friends take over the post-pooja dinner arrangements, serving at dinner, packing of leftovers, cleanup etc.
The menu and picture was from Dec 2018.
The menu features - 1.Semiya Upma, 2.Sambar, 3.Shahi Mutter Paneer, 4.Aloo Color Peppers Koora, 5.Almond Flour-Sago Kheer, 6.Urad Vada, 7. Pulihora, 8. Methi-Tomato Dal, 9. Rice, 10.Ghee, 11 Mysore Pak, 12. Godhuma Rava Halwa
Recipe Source Madhavi
Ingredients -
Aloo/Potatoes 8 big ones
Color Peppers (Red, Orange, Yellow) Big ones 6
Tomatoes 2-3 chopped or Diced tomatoes can 1 (14 oz)
Vangibath Powder 2 Tbsp
Salt, Turmeric, Sugar as needed
Seasoning (Oil 1/4 cup, Chana Dal 3 Tbsp, Urad Dal 2 Tbsp, Mustard Seeds 2 Tbsp, Cumin Seeds 2 tsp, Curry leaves few)
To Grind -
Peanuts roasted 1 cup
Sesame Seeds roasted 1/2 cup
Coriander seeds 1/4 cup
Red Chilies 8-9 (or as needed)
Method Of Preparation -
Cube the potatoes and parboil them in boiling water.
Cube the color peppers and set aside.
Powder the ingredients listed under 'To Grind'.
In a wide heated pan, add oil and the rest of the seasoning ingredients.
After the mustard seeds pop, and the dal are brown, add the cubed peppers and saute for a few minutes.
Add in the tomatoes, parboiled potatoes and turmeric and allow them to cook through.
Add the salt, vangibath powder, the peanut powder from step 3. Pour about 1 cup of water if needed to adjust the consistency.
Mix well and remove from heat.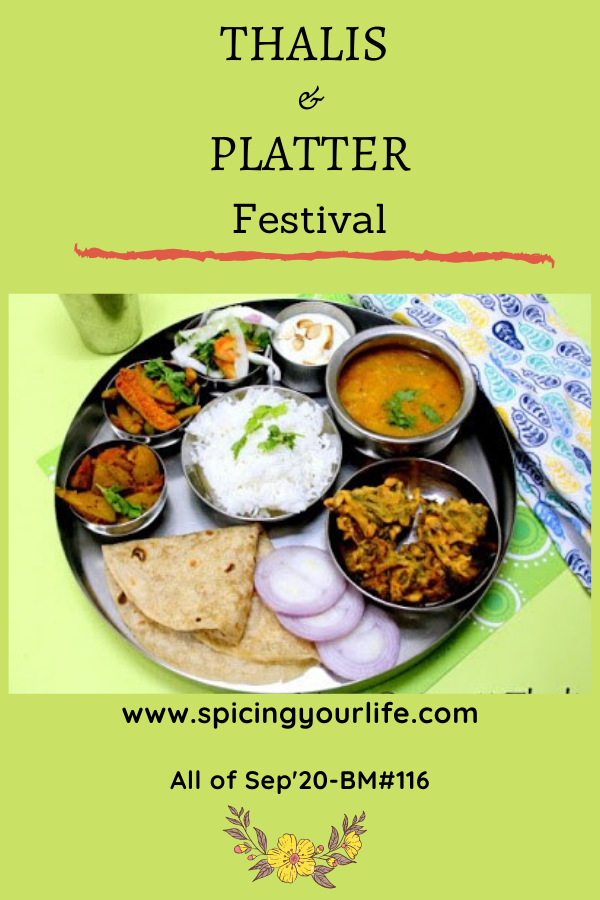 Preparation Time 45 minutes
Serves 40-50 (approximately)