BM #116 Day 17 -
Today we start a new week with a new theme. This week I shall showcase some traditional Regional Thalis. I shall try to go East, West, North and South to pick some elaborate thalis.
The Thali which is featured today is the naivedyam which I had offered to Goddess Varalakshmi couple of months back.
For so many years, I struggled to make an elaborate meal for Varalakshmi Puja, cleanup and then finish the pooja. It used to get really tiring as I had to get ready for the evening Perantam (Haldi Kumkum) at our place and also visit a dozen or more houses.
Last year, our dear friend who is also our priest's wife gave me an idea. She suggested that I could make Panchaannamulu (Pancha - meaning 5; annamulu-varieties of rice) and then depending on the time left I could plan simple dishes or just leave it at that.
So this year I changed the format of the menu for this particular pooja and I felt it was very easy to handle the hectic day.
For the 5 varieties of rice I had a few more traditional options like Lemon Rice, Raw Mango Rice or Coconut Rice.
My mom says that in our family making Poornam (
Poornam means complete)
on a festival day is auspicious. So she simplified the process by preparing Sweet Pongal with Rice, Chana Dal and Jaggery and tweaked the clause, so to say.
My intention was to make Bobbattu but I ran out of time and so settled for the poornam laddu. I made bobbattu the next day with the leftover poornam laddus :).
I had soaked Kala Chana and Rajma in hot water early in the morning. I cooked about 4 cups of Sona Masoori rice in a rice cooker and used the same cooked rice to make the first 5 rice varieties.
Finally these were the dishes I cooked. The numbers below correspond to the numbers in the first picture.
1.Pulihora
2.Ven Pongal
3.Goodaannam
4.Daddhojanam
5.Paramaannam
6.Bendakaya Gojju
7.Plain Dal
8.Senagalu
9.Rice
10.Poornam Laddu
11.Rajma Vada
12.Rava Laddu
In addition to the above, ghee is poured onto the rice and a small piece of jaggery is also offered to Goddess Varalakshmi.
Ingredients -
Cooked Rice 1 cup
Jaggery 3/4
cup (or more as per taste)
Coconut, fresh or frozen 1/4 cup (or more as preferred)
Ghee 1-2 Tbsp
Cardamom Powder 1/2 tsp
Cashews and Raisins 2 Tbsp
Method Of Preparation -
In a mixing bowl, add the steaming hot rice, grated jaggery (I used powdered jaggery), coconut, cardamom powder and mix well.
Set aside for the jaggery to melt into the rice.
In a heated pan add ghee. Fry the cashews and raisins until they are golden brown.
Mix them into the jaggery rice and it is ready for offering to the Goddess.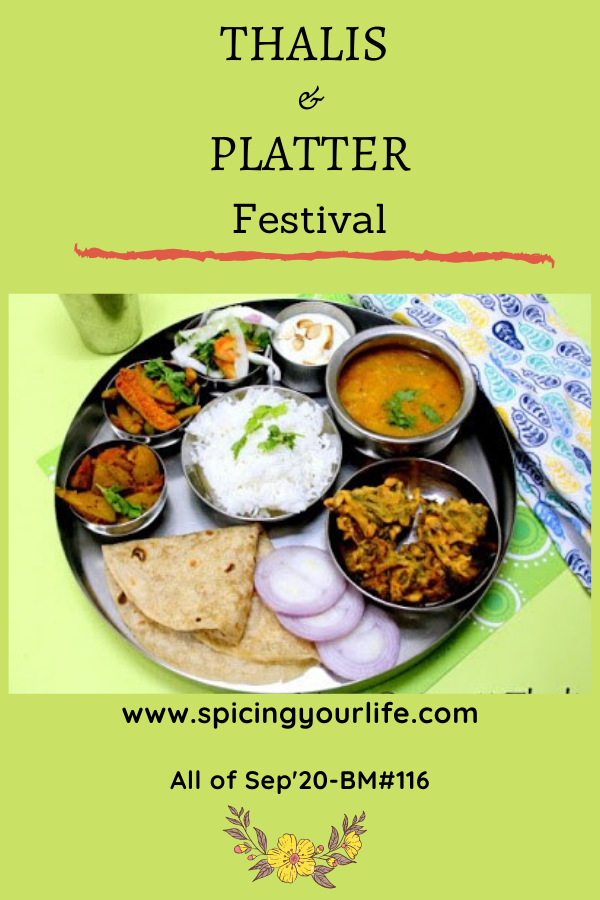 Check out the Blogging Marathon page for the other Blogging Marathoners doing BM#116
Preparation Time 10 minutes
Makes 1 cup