BM #116 Day 7 -
Today's thali is an assembled one with no pattern. My husband and I love pongal of all varieties but the kids have different taste buds. I made this meal when schools were in session (so long ago) and so pongal - palakura pulusu were basically my lunch.
I made
Aloo Muddha Koora
for the kids to have an option for their next meal.
Featured here are Little Millet Pongal, Rice, Palakura Pulusu, Raw Plum Chutney,
Aloo Muddha Koora
and yogurt.
Ingredients -
Raw Plum pitted and finely chopped - 1 1/2 cups
Mirchi powder 1 tsp (or as per taste)
Mustard powder 1 tsp (or as per taste)
Salt 1 tsp (or as per taste)
Fenugreek powder (roasted methi powder) 1/8 tsp (or as per taste)
Turmeric 1/2 tsp
Oil 1 Tbsp
Asafotida (Hing) 1/8 tsp
Method Of Preparation -
Wash and dry the Raw Plums. Remove the center seed and chop each of the plums into small pieces.
Add salt and turmeric and mix it well. Leave it aside for a few minutes.
Add mustard powder, mirchi powder, methi powder, oil and asafoetida and mix well.
Serve this pickle after an hour or so with steaming hot rice and ghee for a satisfying meal.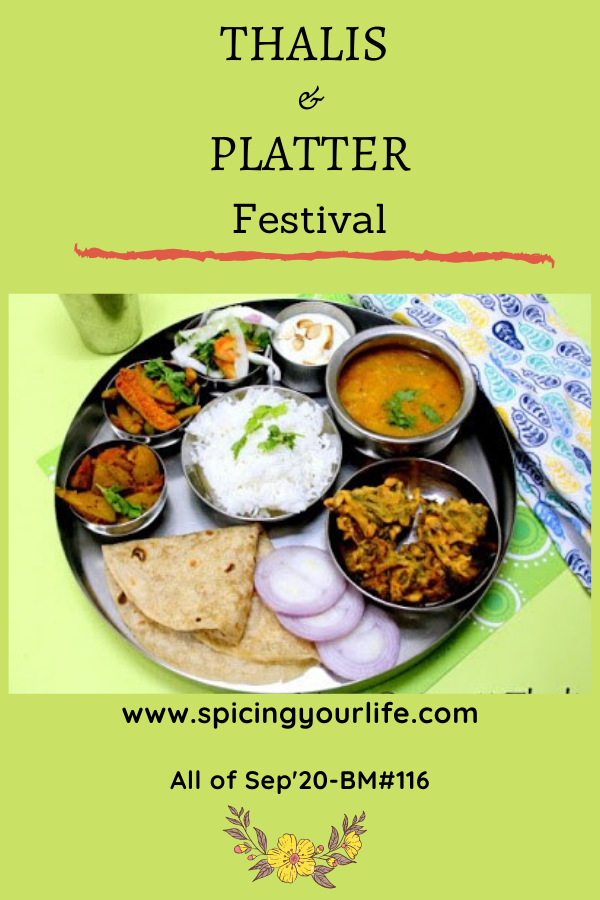 Check out the Blogging Marathon page for the other Blogging Marathoners doing BM#116
Preparation Time 15 minutes
Makes 1 1/2 cups