BM #116 Day 8 -
Today's simple thali is unlike the remaining thalis I have posted. We are not 100% rice eaters. We enjoy our share of rotis, parathas, phulkas, theplas etc as well.
Recently I had a conversation with a friend about how we never had paneer in our growing up years. Milk and milk products were consumed in moderation and I think amma used to make some dessert if the milk accidentally curdled. But never do I remember amma making some sort of sabji with paneer.
It just makes me wonder how much our food habits have changed and I am sure the next generation will think on the same lines.
Today's no rice thali has Paneer Bhurji and Aloo Gobi along with Phulka and Yogurt. I would have loved to have some salad and pickle in the frame.
Ingredients -
Onions finely chopped 1/2 cup
Bell Peppers Green, Red, and/or Orange finely chopped 1/4 cup
Tomato, coarsely crushed 1/2 cup
Ginger-Garlic-Green Chili Paste 2 tsp (or to taste)
Paneer Grated 2 cups
Salt, Turmeric as needed
Dhania Powder 1 tsp
Cumin Powder 1/2 tsp
Garam Masala 1/4 tsp
Kasuri Methi 1 tsp
Seasoning (Oil 1 Tbsp, Cumin seeds 1 tsp)
Method Of Preparation -
In a heated pan, add oil and cumin seeds. After they crackle, add in the ginger-garlic-green chili paste. Saute for a few
seconds.
Add the onions and saute until they are translucent. Add in the finely chopped peppers and crushed tomato and allow them to cook for a few minutes.
Sprinkle turmeric, salt, dhania powder, cumin powder, garam masala and sprinkle a few spoons of water if the mixture appears too dry.
Mix well and add the grated paneer. Toss gently sprinkling some kasuri methi.
Cover and remove from heat. The steam will do the rest of the job. Serve after 5 minutes with roti.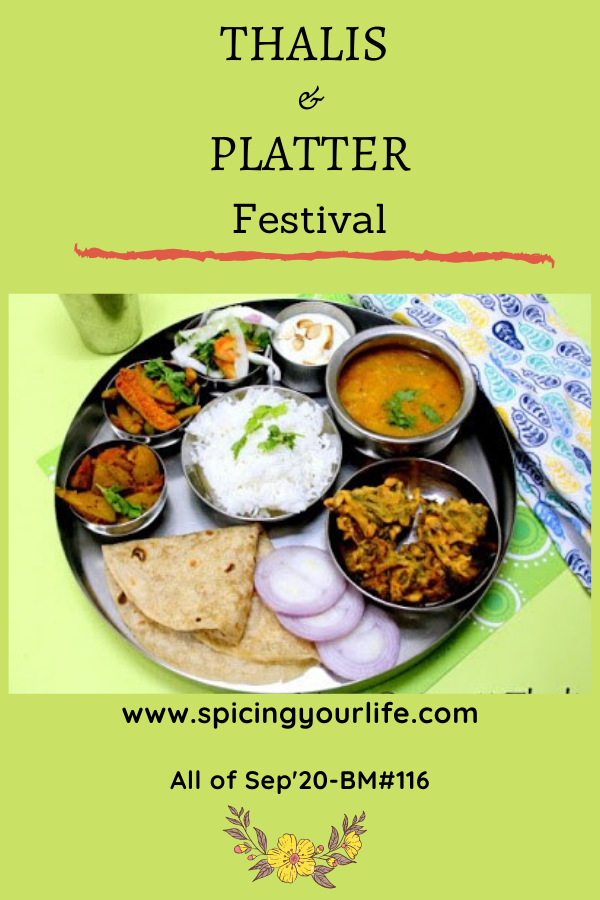 Check out the Blogging Marathon page for the other Blogging Marathoners doing BM#116
Preparation Time 20 minutes
Serves 6-7