As we slowly inch towards the end of this month long marathon, there is a sense of achievement and relief all in the same breath. In that same breath there is also a feeling of disbelief that this marathon is coming to an end.
So on the penultimate day I showcase a Millet Thali where I have substituted our meal with millets instead of rice. It is more like a weekend meal with Bendakaya Fry, Tindora Fry, Proso Millet Pulihora, Tomato Dal, Tomato Rasam, Proso Millet, Yogurt and Sweet Boondi.
Read on for the recipe of the Proso Millet Pulihora.
Ingredients -
Proso Millet 1 cup
Pulihora Sauce 2-3 Tbsp
Seasoning (Oil 2 Tbsp, Chana Dal 1 tsp, Urad Dal 1 tsp, Peanuts handful, Jeera 1/2 tsp, Mustard seeds 1 tsp, Curry leaves few, Hing couple pinches, Red Chillies 2,
Turmeric 1/4 tsp
)
Soak the millets overnight. Pressure cook the millet with about 1.5 cups of water. [I cooked the millet in the Instant Pot for 4 minutes in the Manual mode].
Spread the cooked millet in a wide platter.
Mix in the tamarind sauce into the millet. Ensure that the sauce is evenly mixed into the millet. Adjust the salt if needed.
Prepare the seasoning by heating oil and adding all the ingredients listed under the seasoning. After the mustard seeds pop, peanuts are golden brown, remove from heat and transfer the seasoning into the prepared pulihora.
Serve warm.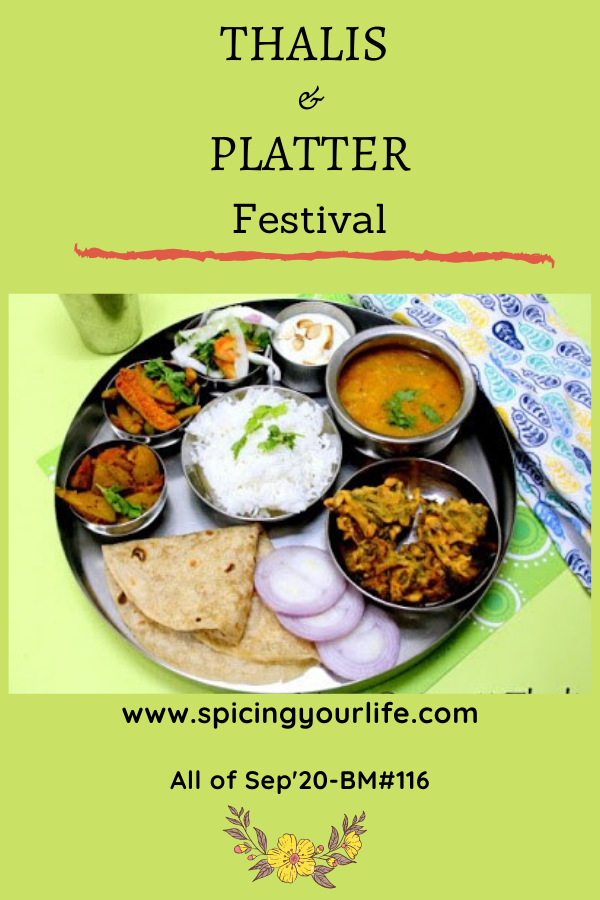 Preparation Time 30 minutes
Makes 2 cups