BM #116 Day 1 -
We, the BM group have embarked on yet another Mega Marathon with 26 posts in the month of september. This was postponed from April 2020 owing to the Pandemic. We are glad to be resuming our Mega Marathon.
In this edition we are off on saturdays and each week there will be a different theme. So we have the first and last weeks of September with 4 days each and the remaining 3 weeks with 6 days each.
This week I will be posting different types of platters. Today it is the
High Tea Platter with
Irani Samosa
, Eggless Whole Wheat Custard Powder Cookies,
Eggless Marble Cake
, Smashed Baby Potatoes,
Crunchy Puri
and
Masala Chai
.
Keep reading for the recipe while I get the next platter ready for tomorrow.
Recipe Source
here
Ingredients -
Whole Wheat Flour 2 1/2 cups
(I used Royal Whole Wheat Flour)
Custard Powder 1/2 cup (I used Vanilla flavored)
Coconut Oil 2/3 cup + 1 Tbsp
Coconut Powder 1/2 cup
Powdered Sugar 3/4 cup (I powdered the raw cane sugar)
Salt 1/8 tsp
Baking Powder 1 1/2 tsp
Baking Soda 1/2 tsp
Milk if needed for binding (I had to use upto 1/4 cup of milk)
Method Of Preparation -
Whisk the flour, custard powder, coconut powder, salt, baking powder and baking soda.
Add the powdered sugar and mix well.
Pour in the oil and combine to make a stiff dough sprinkling as much milk as needed.
Set aside the dough for a few minutes.
Pinch 36-38 equal portions of dough, roll them into thick discs, flatten with a fork and arrange in a lined baking tray.
Preheat the oven to 350 °F.
Bake the cookies for about 15-18 minutes and remove from the oven. Allow them to cool and enjoy them.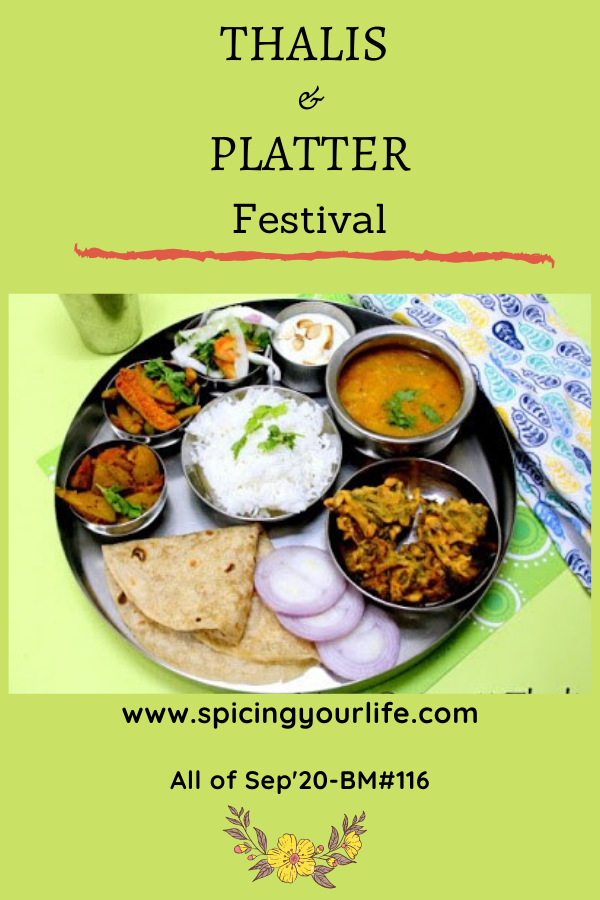 Check out the Blogging Marathon page for the other Blogging Marathoners doing BM#116
Preparation Time 25-30 minutes
Makes 36-38